Announcing Gamer Libraries
Posted on Sat 27 April 2019 • 2 min read
We have a new feature to share with you this week that we're very excited about. One of the first things we did when building LFG was to put in the framework for maintaining a database of different role-playing games, game systems, publishers, and modules. Over the months since we've launched, we've also added lists of sourcebooks to those game editions as well. 1 From the first day, users have been able to mark game editions and systems on their profile as their preferred ones to play, and GMs have been able to indicate in a game posting which edition and/or module they were using as the basis for the adventure.
But, we wanted to make it so that you could do more with the data that we've put together in the RPG DB, and to make it more personal. And with that, we introduce gamer libraries.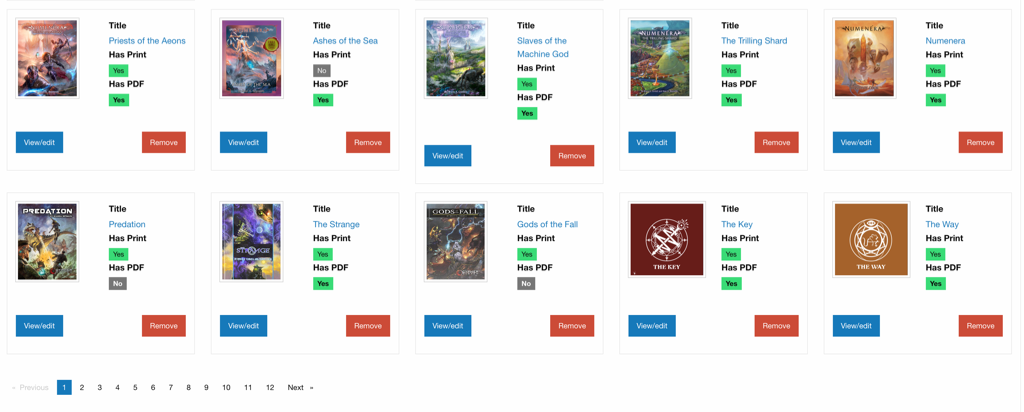 When viewing your library (or a friend's), you can filter it by game, edition, system, publisher, or whether it's a print or digital copy.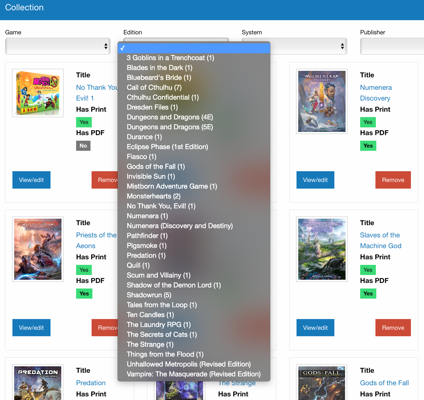 For any sourcebook, game system reference, or module you come across in the RPG DB that's in your collection at home, you now have the ability to add that title to your library. For each book, you can specify if you have a print copy, a digital copy, or both.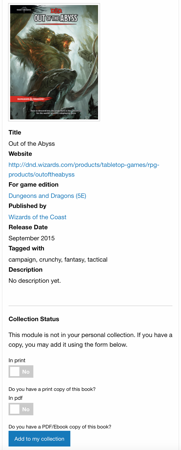 As you add to your collection, we process statistics for you so that you and your friends can see data about your collection. NOTE: Only users with whom you are connected with on LFG can see your stats or view your collection details.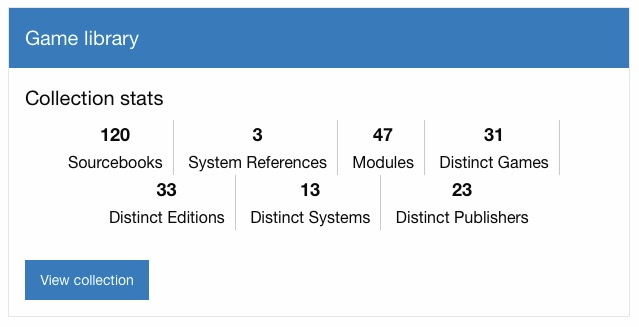 This was a fun one to build and we're excited about our gamers being able to share their respective libraries to find common interests and games that they want to play together.
Play on!
---
This is a work in progress. There is sadly not a canonical list of these so we're adding records as fast as we can identify them. ↩